Classic Series
The special core of this series lays on the diversity of woods of each instrument that vary according to aesthetics, sound and tonality. These instruments are endowed with unique and beautiful patterns that provide nuance and a distinct musical experience. Due to the nature of the wood veins, almost all ukuleles in this series have a certain level of variation in their appearance making of each piece unique.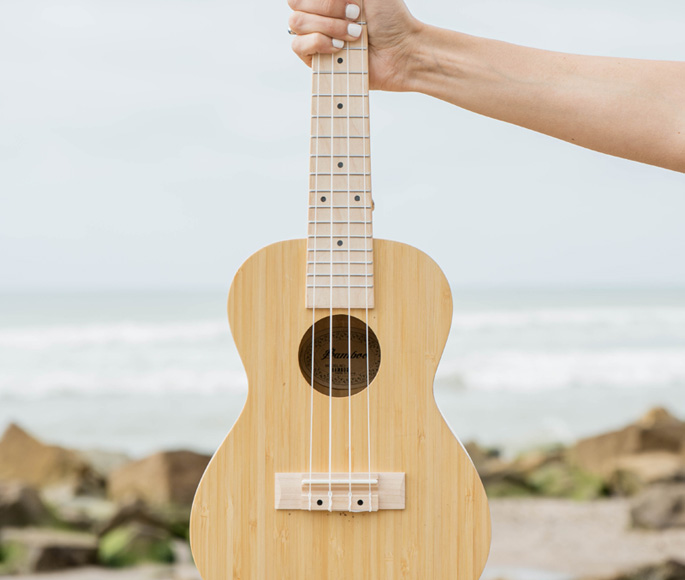 BAMBOO
Bamboo is well known as the most sustainable wood for the construction of instruments. This wood regenerates quickly and its collection does not produce deforestation. The straight, multi-layered veins of wood give this series a very natural look. Combined with maple wood, these instruments are char- acterized by their bright tone with great volume, harmonic, projection and sustain.
ACACIA
Acacia wood provides a sharper tonality and a sound with greater sustain power, pleasing everyone's ears.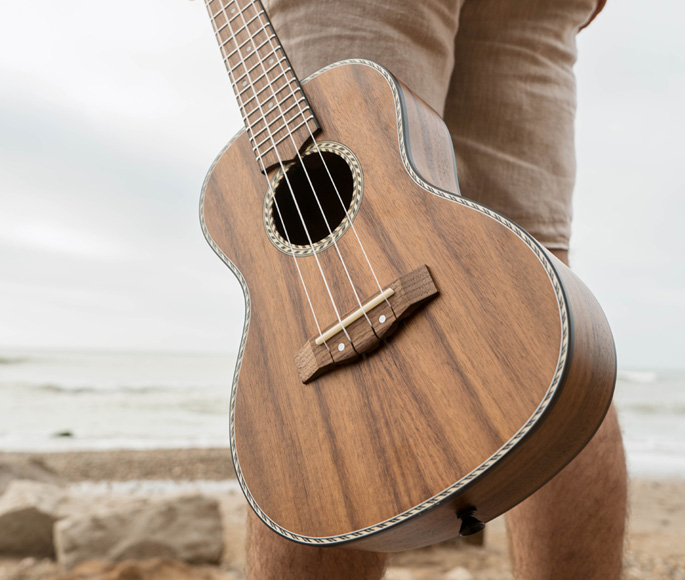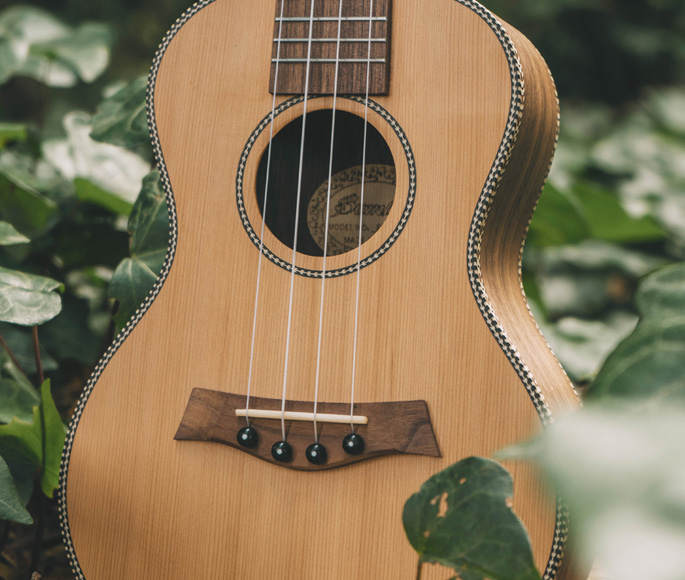 SOLID CEDAR
The top of these ukuleles is made of solid cedar wood with walnut back and sides. They also present a handmade rosette and border made with different types of wood. Cedar gives these instruments a sound that stands out for its brilliance and high volume.
The combination with walnut, provides an amplitude in the bass and a perfect sustain, achieving a very characteristic balanced sound.
SOLID SPRUCE
Our Solid Spruce line is made of solid fir wood on its top, achieving a shiny polished finish like no other in our series. Its high quality makes it the favorite for recording studios and by those who seek excellence in sound quality.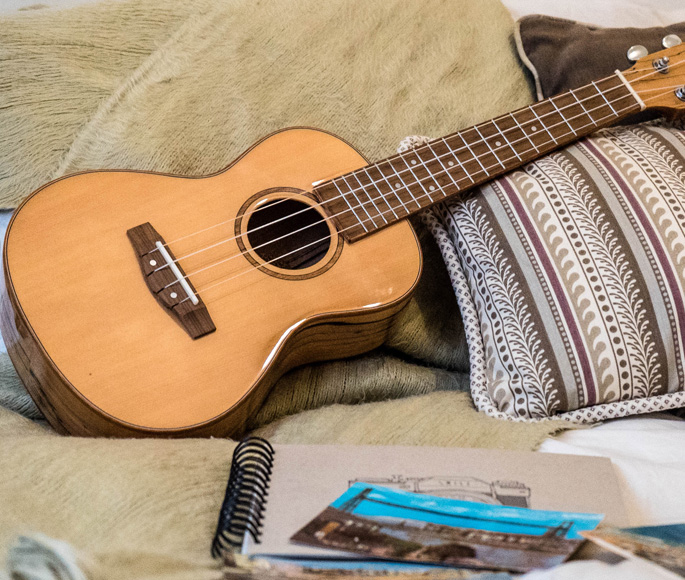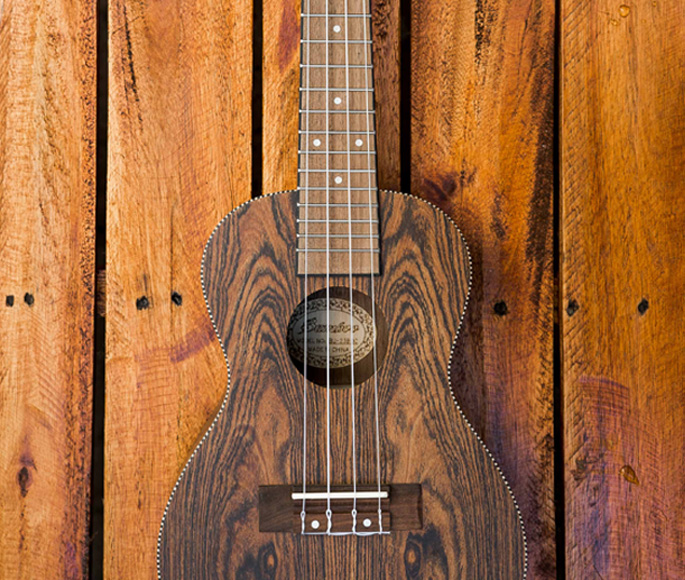 BOCOTE
With an impeccable and elegant appearance, bocote wood is well known for its weight, tension and rigidity, which generates a powerful and warm tone. Bocote wood veins offers figures in the shape of eyes or small circles, providing an exotic and different detail to each instrument.
EXOTIC MAHOGANY
These instruments are made with mahogany wood from Central America. This wood is characterized by its drawings and details, since it is extracted from the roots and tree crown. These ukuleles are ideal for those looking for originality and resistance in sound.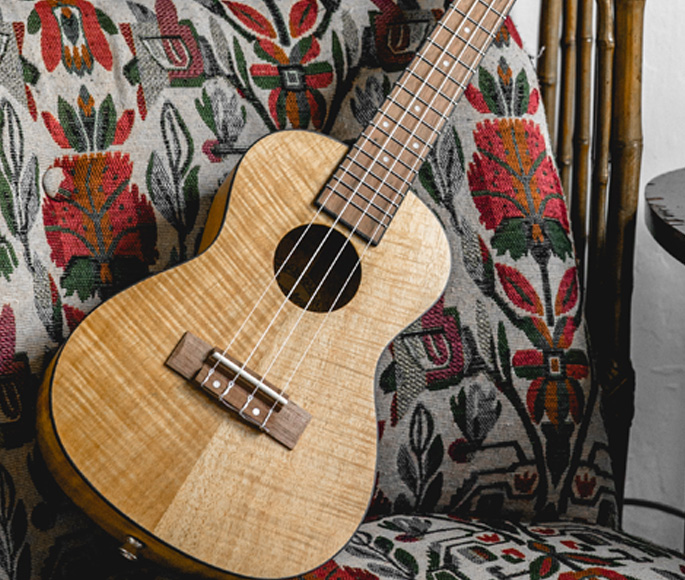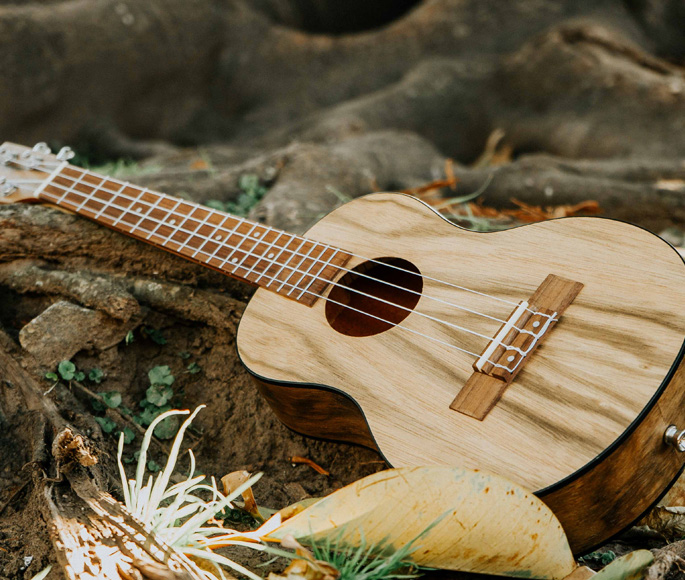 WALNUT
Walnut comes from the Juglans Regia tree, also known for its famous fruit; the walnut. Combining two shades of brown, this instrument is ideal for those seeking style, endurance and strength in the combination of high and low tones.
ZEBRANO
Zebrano wood, native to Africa, is known for its striking appearance and numerous brown veins. Similar to the skin of a zebra, this wood is characterized by its originali- ty and durability. Undoubtedly, each of the instruments of this line has a unique and unrepeatable style.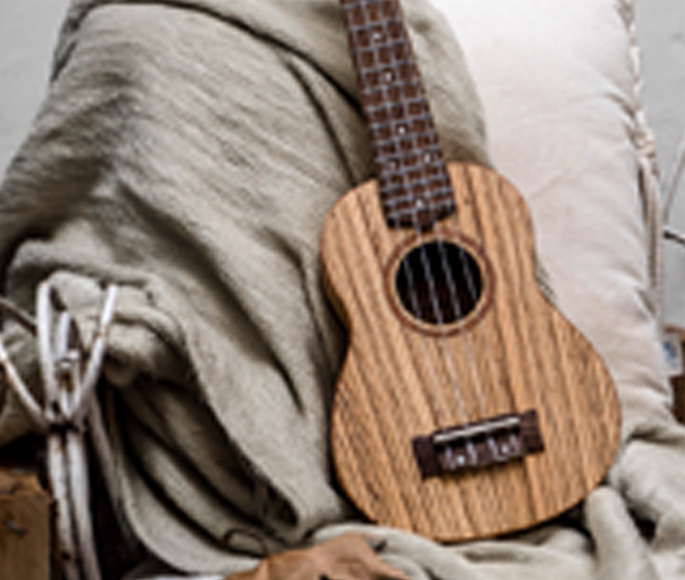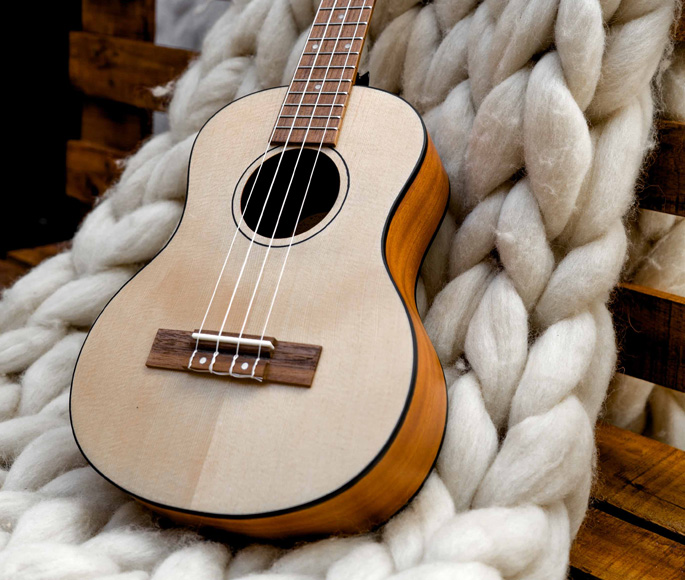 NATURAL CLASSIC
This series is designed to achieve perfect harmony in sound. Spruce pine is a light wood that contributes to a better sound vibration, and in combination with sapele wood, together they produce a sound with greater stability and body.
SAPELE
Sapele is a very characteristic wood with brownish color, heavy and hard texture, which makes it the most versatile in its tonality. A sweet, balanced sound and great sustain are the qualities why many musicians choose it.
It is also highly recommended for recording sessions.