New Generation
Designed by young artists, this series is inspired by experiences, dreams, travel, nature, and symbols that make their illustrations and overall aesthetics stand out.
Through these instruments, we want people feel instantly identified and connected with the design that resonates the most with their personality.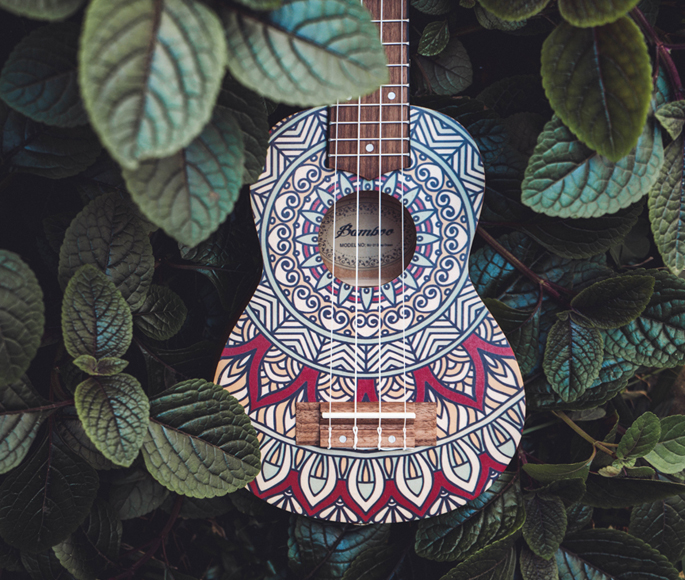 MANDALA LINE
Mandala are figures that represent the unity, harmony and infinity of the universe through the balance of visual elements. With this series, we want to connect the deepest values of the universe with music.
CULTURE LINE
We live in a world with rich cultural diversity and with this line, we seek to celebrate and reflect the essence of emblematic places and heritages around the world. Each design has features and art that invites you to connect with a culturally diverse part of our world.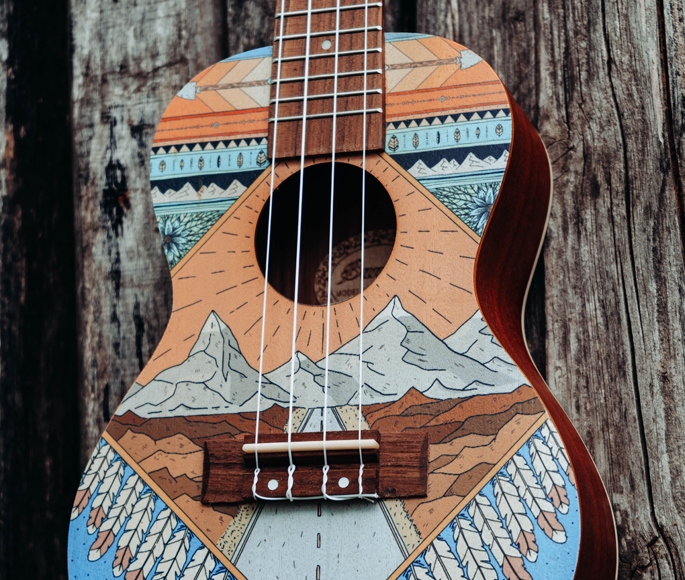 DREAMS LINE
A dream is a vision of the future, through which we seek to achieve things sometimes impossible to others, but necessary for us to feel fulfilled.
Let's get inspired by our dreams and their potential to transform us day by day with this ukulele line.
FLOWERS LINE
Everything that happens in nature has a deep impact on us. To flourish is to externalize the growth that happens within us, it is to feel free, live in the present, paint our lives with colors and fill ourselves with energy.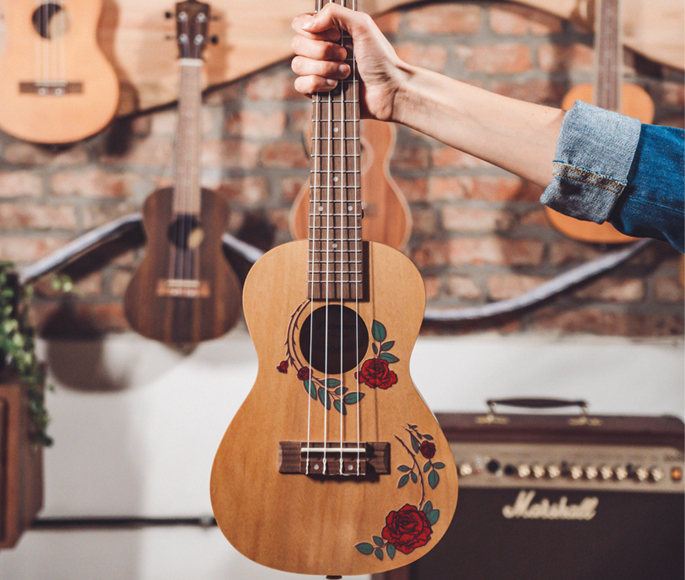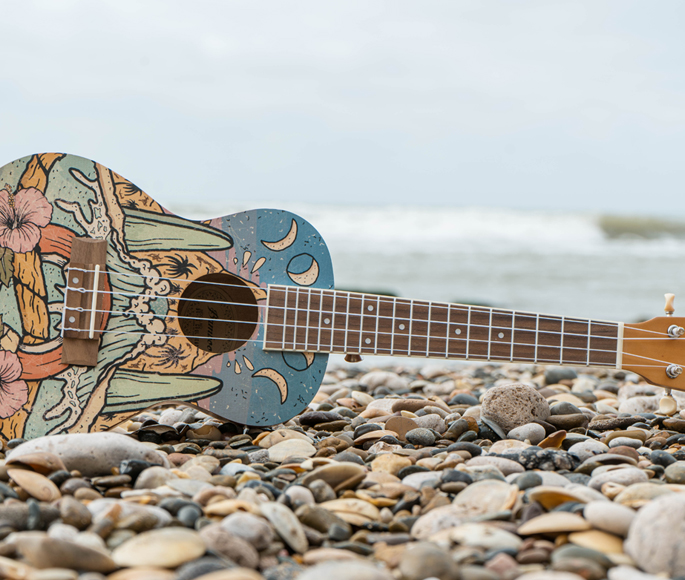 NATURE LINE
Nature is the perfect place to share music with other people. Inspired by the warmth of the sun and the connection with the horizon, the designs in this series join the sound of music with the movement of the waves, the sea, the mountains and their curves or the forests and their grandeur.
EARTH LINE
This line is known for their engraved designs, seeking to delve into details, enjoying pretty little things and being able to express ourselves through the most representative symbols of our Earth.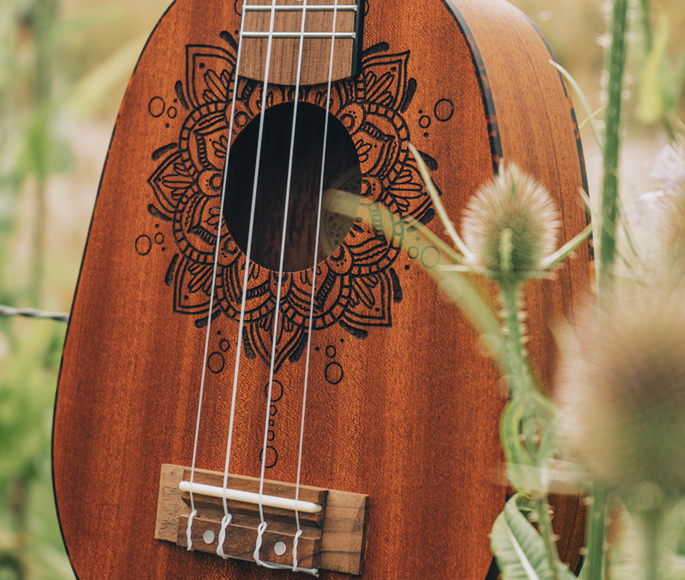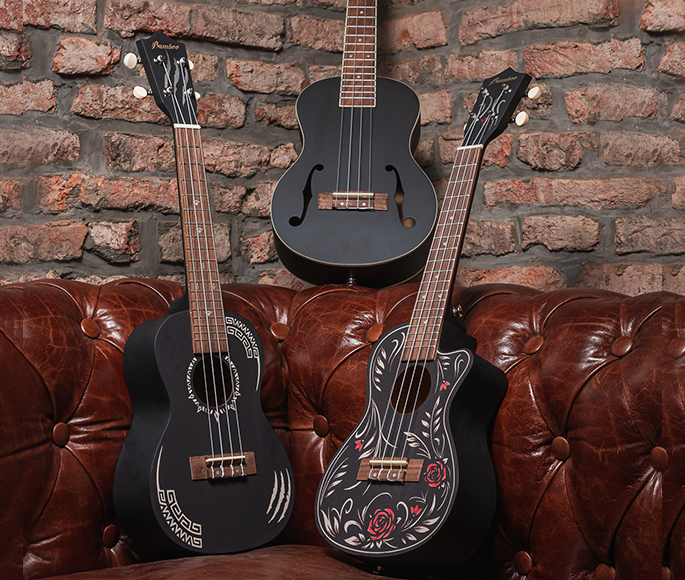 BLACK EDITION
A full black edition, with unique designs and high quality finishes, playing an important role in ensuring products perform.
Meant for those who are looking for a classy and stylish instrument.
CALI LINE
This Californian ukuleles style are synonymous with the beach and the sea. With relaxed designs and soft pastel tones, this line will leave you immersed in the world of surfing.