Special Edition
This series stands out for its fantastic details that differentiate them from traditional ukuleles. Their high-quality wood, marquetry and designs brings honor to its name being all of them unique and unrepeatable.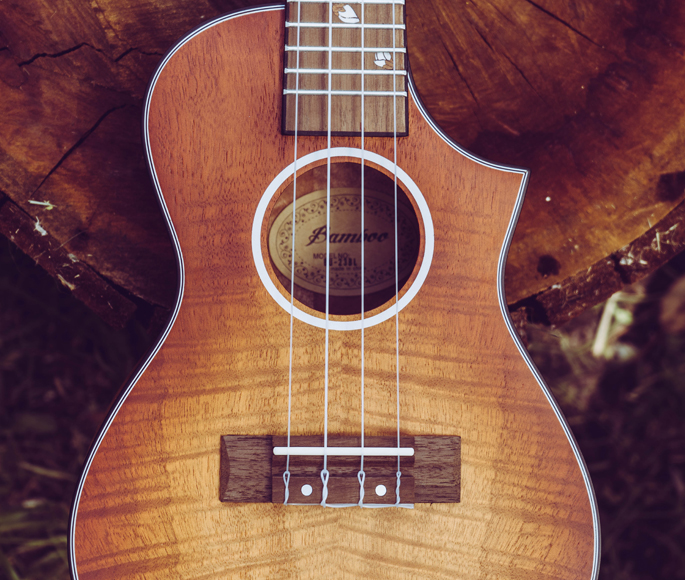 BLOSSOM LINE
The exotic looks of the Blossom line is made by the highlight of wood veins patterns, which make each instrument one of a kind. The Tiger Okoume wood from Africa is soft and light, giving them a bright tone with great balance in the combination of mids and bass.
ROYALTY LINE
Our Ukuleles are inspired in fantasy, specially this line with many designs and finishes. Each ukulele is built with a specific wood producing a harmonic sound able to take you back to your favorite mood.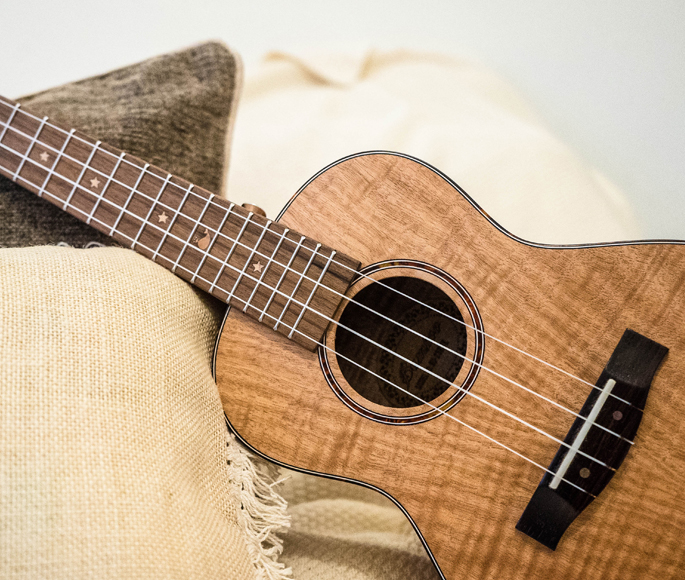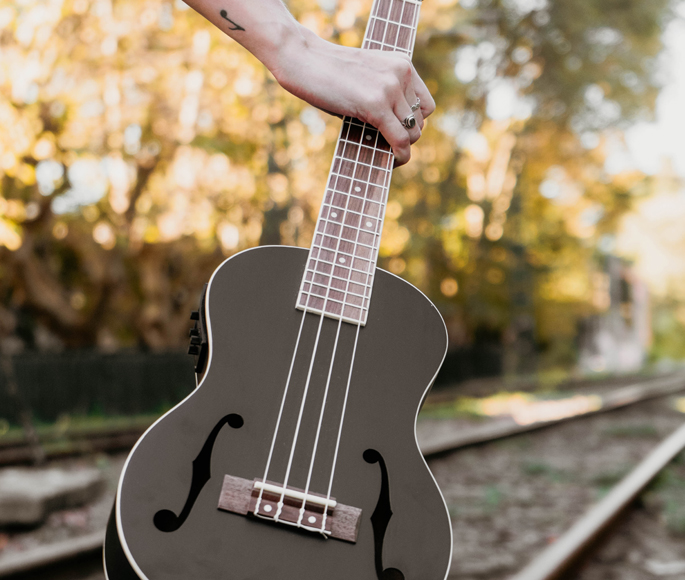 HIBRYD LINE
This series is composed of extraordinary instruments that go beyond the classic ukulele. The combination of sounds and features that these hybrids offer, make this line the perfect complement to all of our ukuleles.
ELEMENTS
Each element represents one of the four fundamental forces of Nature, they coexist in balance both in the planet and in our interior. And you, which one represents you the most?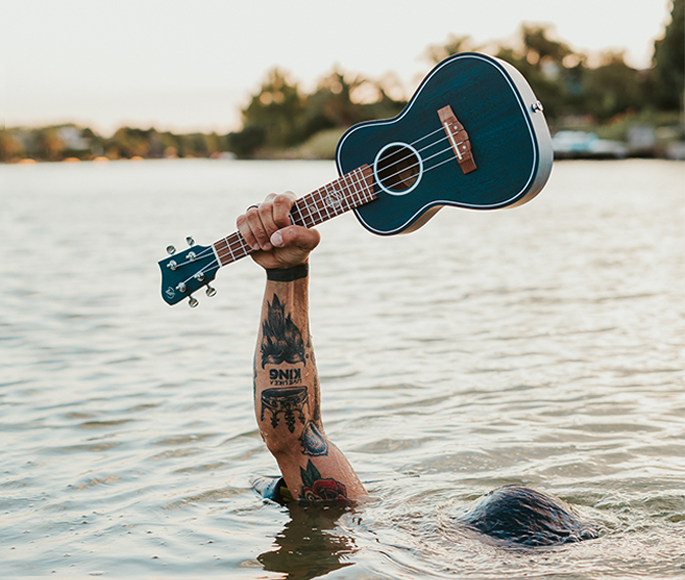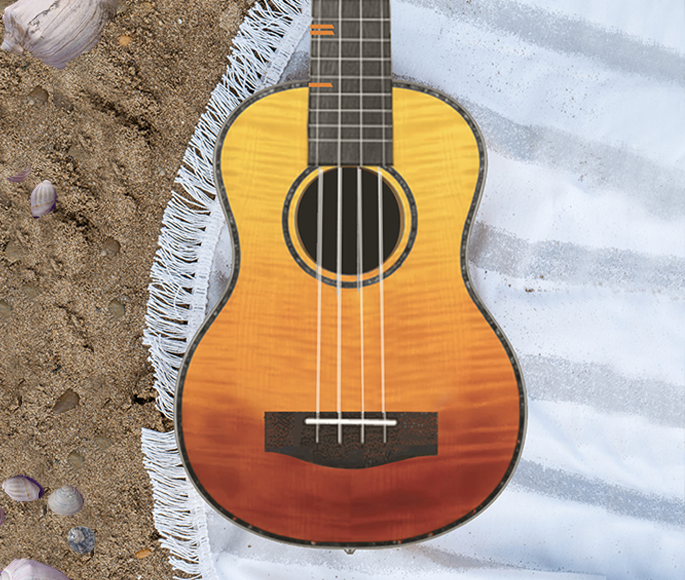 FLARE LINE
This ukuleles line, highlighted by soft faded tones, exotic woods and elegant finishes, represents the flame within us, our own light.